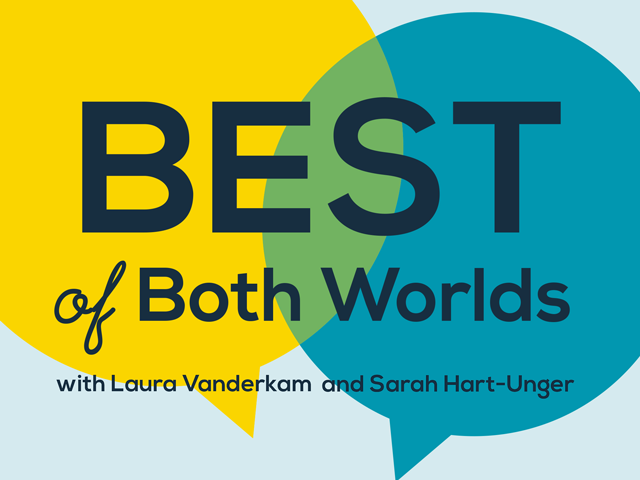 Discipline is many people's least favorite part of parenting. Along with being the least favorite part, it's possibly the least examined. When a child misbehaves, and you react to that, what are you ultimately hoping to accomplish?
Broadly, the goal is that children will become self-disciplined. Ultimately you won't have to tell the child not to bite his sister; he will choose not to bite. Self-discipline is what enables us, as adults, not to bite people, to eat our vegetables, and pay our taxes (did you get to the post office yet?).
There's pretty good evidence that a lot of punishment — whether meted out at school or at home — does not assist in the goal of teaching self-regulation. And so, according to Sarah and my podcast guest this week, we should rethink how discipline is done.
Katherine Reynolds Lewis is the author of The Good News About Bad Behavior, which is out today. In the podcast, she says that modern children are experiencing a crisis of self-regulation. While certain behavioral statistics look more positive (lower violence rates), a lot of this has been turned inward, with escalating numbers of children experiencing mood disorders and mental illness. There are many reasons children are less able to regulate themselves, she says. They have less unstructured play, and less adult/community interaction. In these interactions, children learn to regulate their emotions.
Taking away recess? Not so much.
Anyway, lots of food for thought. Please give it a listen, and then check out Katherine's book. This is a particularly exciting book launch for me because I was there at the beginning! Katherine and I have been accountability partners for the past 5 years. We email each Friday about what we've done that week, and what we intend to do in the next week. Many years ago, our emails involved her pitching the idea of kid discipline to Mother Jones magazine. She did it, and wrote the piece, and it became the most read article in Mother Jones' history (6 million views strong!). She got a book deal out of it — and this is the book.
So check it out, and then let us know what discipline looks like in your house. The 3-year-old in particular is quite the work in progress, though we've found that natural consequences are some of the best. When you bite your siblings, they stop playing with you. And that's no fun at all!
In other news: We start with a discussion of…hair. Japanese straightening, curling, dying hair with L'Oreal Preference 9.5 A, etc. This is a teaser for our upcoming Superficial Things episode, which will air in June. Stay tuned.