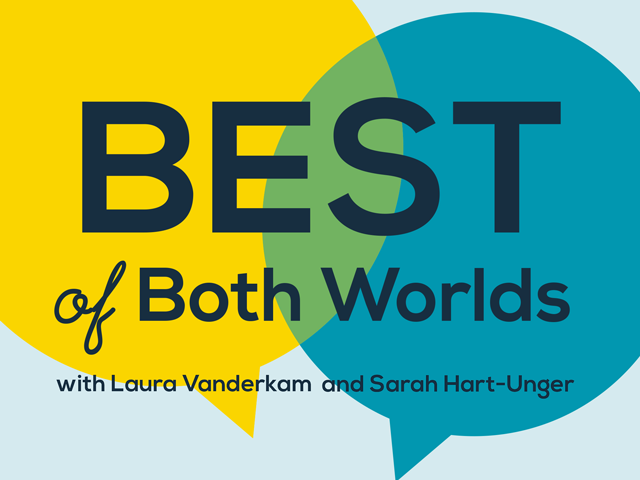 I have four children. Like clockwork, they each have a birthday, every single year! And we want to celebrate. Of course, in certain slightly competitive communities — to say nothing of the Instagram/Pinterest era — birthday parties can become a source of angst. How can parents who don't have all the time in the world help their children enjoy their special days while also staying sane?
This week's podcast covers these topics. A few highlights:
Consider a turn-key option. You know the places: trampoline parks, bouncy houses, Go-Kart establishments, etc. They do 15 birthday parties per Saturday. Why not be one of them? Generally all you have to do is invite the people and then possibly provide the cake. Or maybe not even that. While such options are theoretically more expensive than hosting at your house, that may not wind up being the case, depending on what you spring for. 
If you host at home, make sure you have adequate supervision. Ten 6-year-olds in your backyard is no joke. Especially if you're not sure how many parents will stay or not stay, consider hiring an extra set of hands or two to help with crafts, games, and keeping people out of places they shouldn't be. I know a family with a pool who hired a lifeguard. Very smart. We have hired sitters to come to the party to help out with smaller children, so we can enjoy the birthday experience with the birthday child him/herself. 
Think about the adults. We have always gotten fruit and veggie trays to complement the cheese pizza. If you're at home, stock lots of beer alongside the fruit punch. One "family fun center" in our area has a bar attached. This is a great benefit for whatever parent has gotten stuck bringing his/her kid. Although I don't actually consider it getting "stuck." Birthday parties are a great way to meet other parents in your community. Over time, you may be able to upgrade some of these people to actual friend status. 
Big experiences can work too. For my eldest's 9th birthday, we took him and three friends to a Phillies game. I think we will start doing more of these bigger-things-with-fewer-people as the kids get older. Experiences can make good gifts in general. For the 8-year-old's last birthday, I took him to an Eagles game. I took the 6-year-old to the American Girl Place in NYC. They both have great memories of these (vs. more plastic stuff…although I did technically buy plastic stuff at the AG store…). 
Speaking of plastic stuff…Do everyone a favor and think critically about any goodie bags you distribute. I'm a fan of doing a real gift, like a book, which might be cost comparable to bags when you figure the cost of lots of small things (kid paperbacks might run $5-8). Or do consumable craft stuff, like crayons, or a set of watercolors. Or something related to the event. We did an indoor sky diving birthday party once, where the favor was a photo of you jumping. Perfect! 
Have a go-to gift. If your child is really good friends with someone, you can have him/her pick out a gift your child knows the other child will enjoy (use Amazon Prime – you don't have to go to the store!) However, if it's a classmate he/she doesn't know well, consider having a go-to gift for a general age group. Think gender-neutral Legos, a set of books, an art kit, a board game, etc. You might even buy half a dozen of these (and wrapping paper) in anticipation of the birthday parties you'll wind up going to! (A side note: I have two kids with early fall birthdays, so we are always inviting kids who don't know our kids well — that's part of having brand new classmates. So I really appreciate when people are willing to come despite not actually knowing our children!) 
Adults have birthdays too! I am turning the big 4-0 in December. I'm looking for ideas to celebrate. I talk about my brother-in-law's 40th birthday trip to Napa and Sonoma, which was memorable for many reasons, it turned out later (before I get any notes on that, I'd like to point out that I'm such a lightweight that I didn't drink that much  – a sip or two of any wine). Sarah suggested I do something on a boat, which is great, except I live in Philadelphia, so anything on a boat here would have a more Washington-crossing-the-Delaware vibe than a party vibe. Maybe I'll go to Miami instead. How do you think I should celebrate?